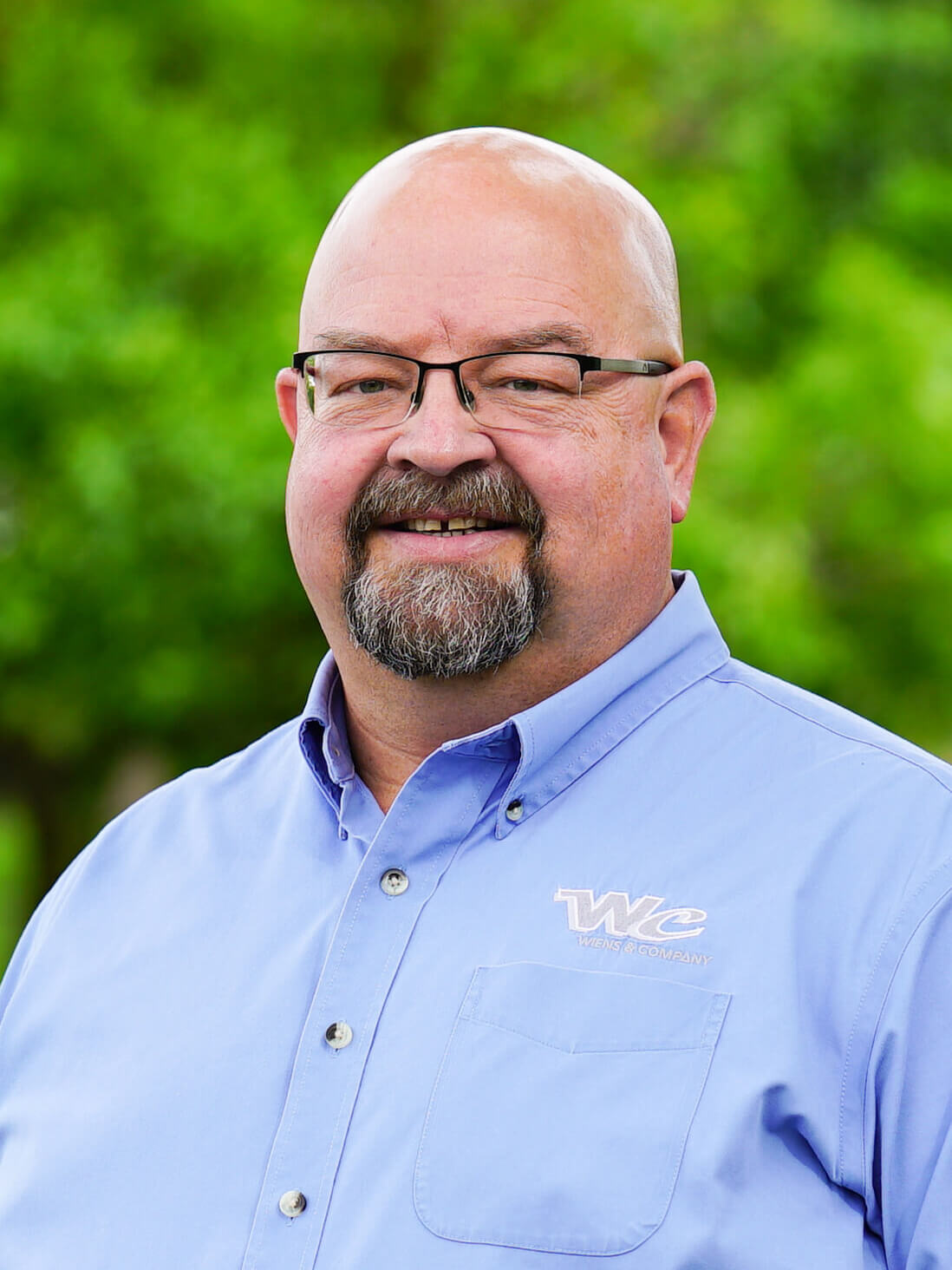 Sid Wiens
President & Estimator
Since 1987
Sid enjoys being involved in the design process, bringing ideas to improve quality and value.  He works with the Architect to develop the budget, review constructability, and solve problems, participating in design conferences to assist in addressing your needs.  When the plans are complete, he manages bidding and negotiates the project contract.
Sid and his wife Tammy have 3 married children and seven young grandkids, giving them plenty of opportunity to stay busy!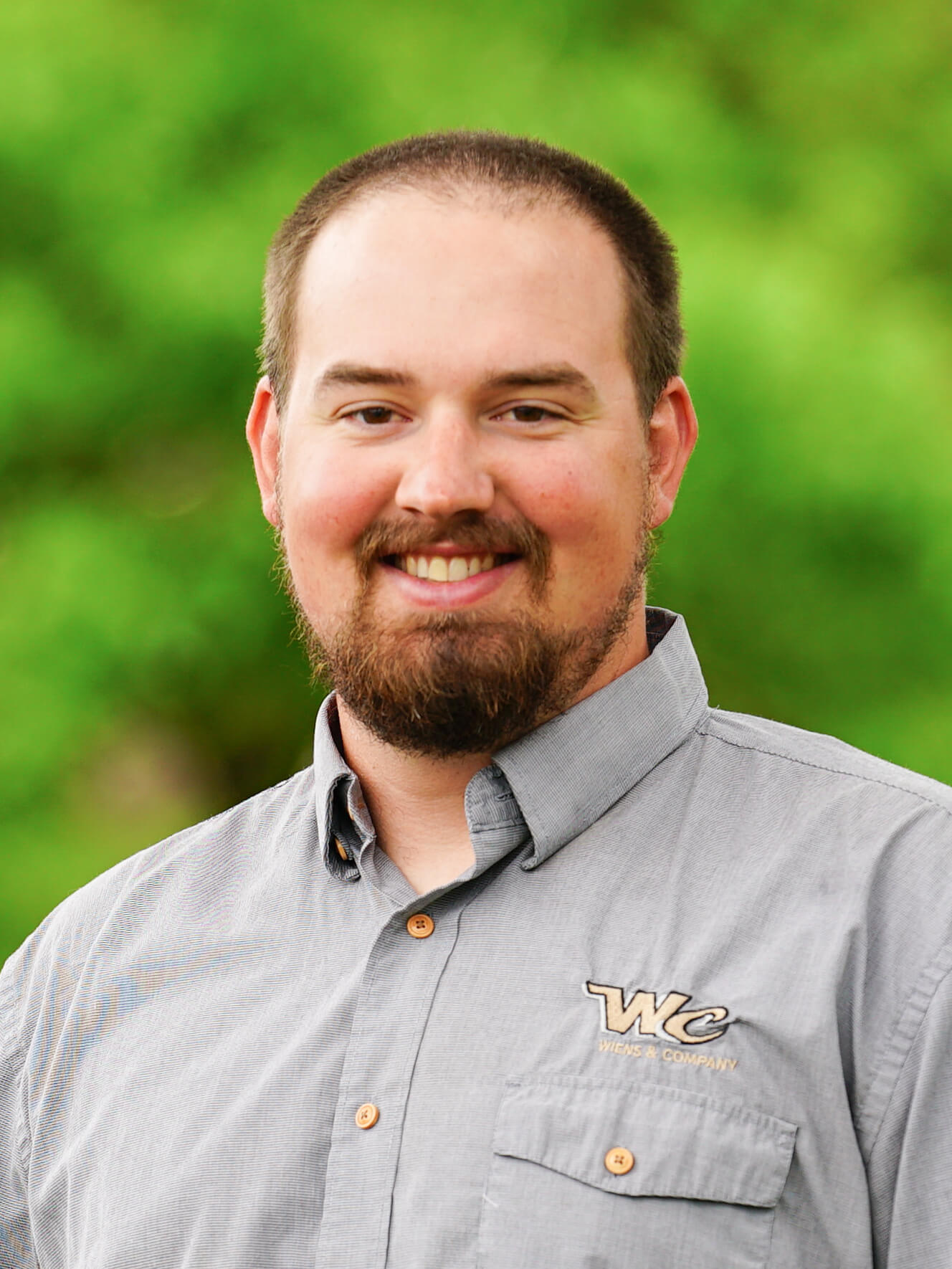 Bryant Wiens
Vice President, Estimator & Project Manager
Since 2016
Bryant enjoys the interaction with people that comes with being Vice President, Estimator & Project Manager. He also enjoys difficult projects that challenge him, giving him a sense of accomplishment to see his projects completed. Bryant graduated in 2016 from Pitt State with a degree in Construction Management. He enjoys planning how to grow and develop the company for the future, and is ready to continue the excellent reputation that Sid has earned.
Bryant and Leah have one daughter and two sons. They enjoy hosting a group of single kids from church every week for "family dinner."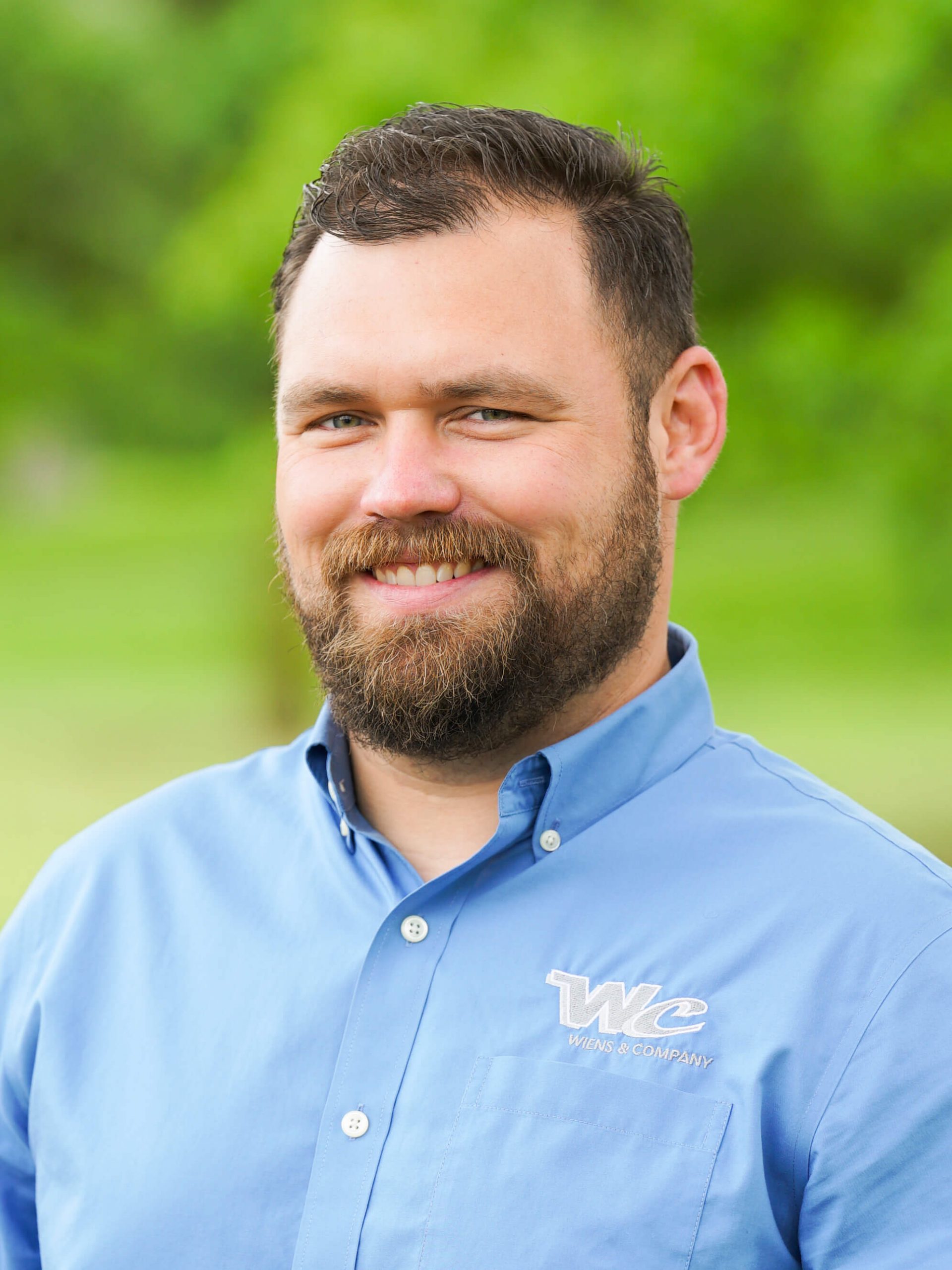 Doug Anderson
Project Manager
Since 2007
Doug grew up in construction – from high school on.  After his time in the Marine Reserves, he quickly became a Superintendent.  A real asset to our team, he works with the Superintendent to build the construction plan & schedule.  He does detailed submittal checks, ensuring the design is followed, and handles project correspondence dotting 'I's and crossing 't's.  Doug is an excellent thinker and communicator.  Customers and professionals enjoy his personality and appreciate his thoroughness.
Doug and his wife Renee' have 4 boys, enjoying team wrestling and church involvement.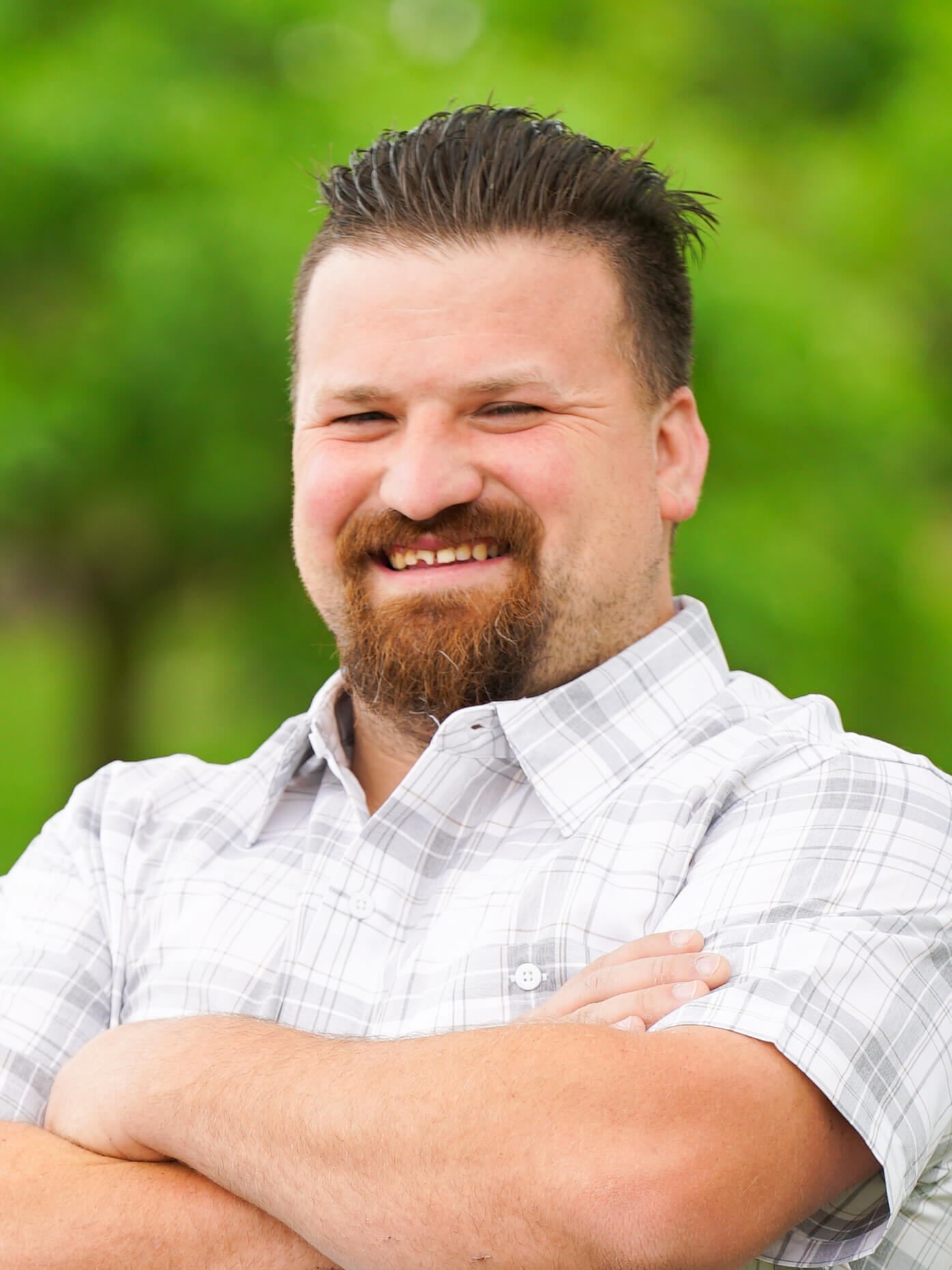 Nate Corpening
Project Superintendent
Since 2007
Nate started with Wiens & Company a year out of high school, literally starting at the 'bottom'.  We've watched him grow up, enjoying hard work, gaining many skills, and taking on responsibility.  Nate is an excellent welder, concrete hand, and carpenter; he likes to set a high goal and achieve it.  We are excited to have Nate continue to build his future with us, and we are excited to build our future with Nate!
Nate and his wife Brecken have two girls & three boys, and they enjoy raising goats with their kids.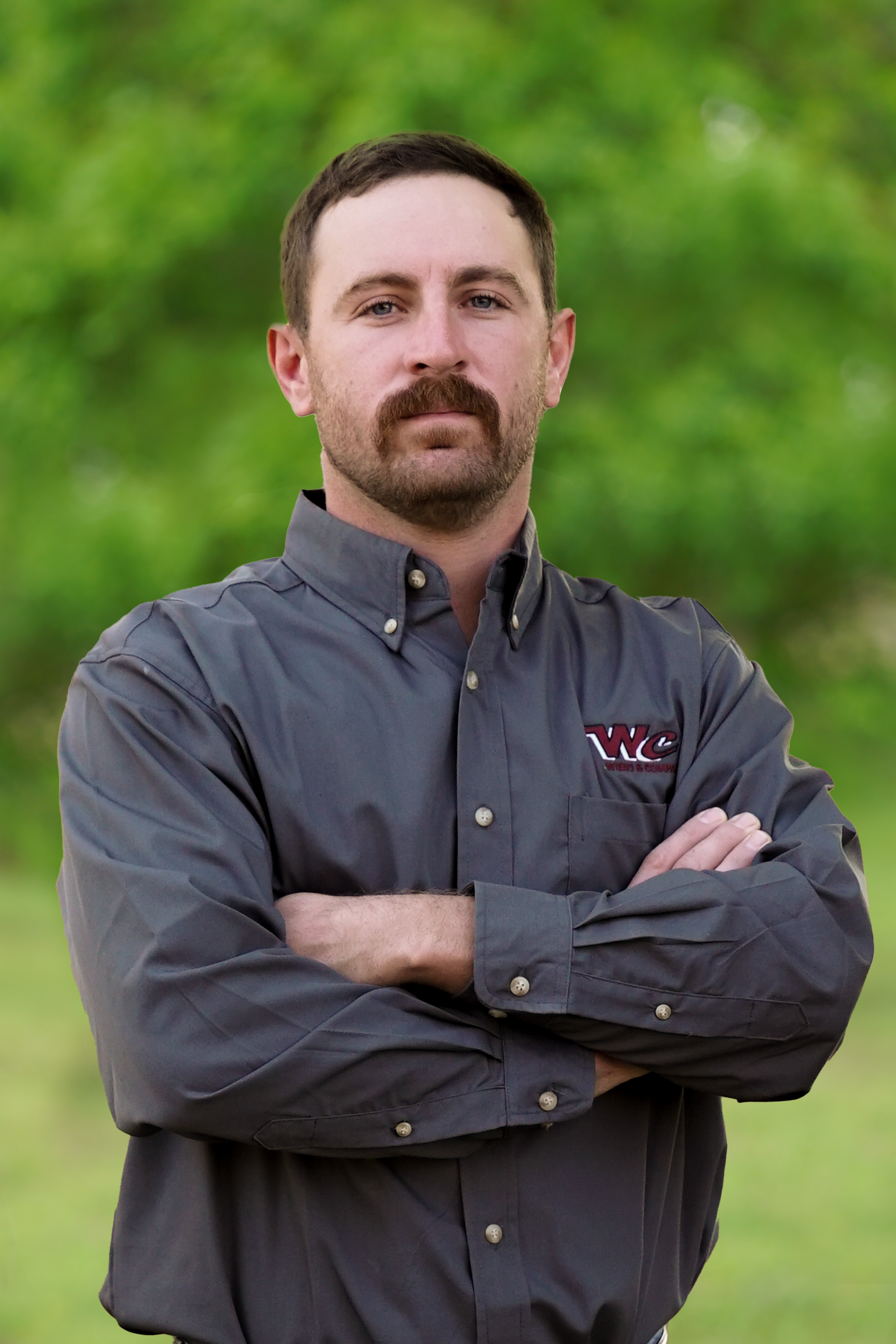 Kevin Marks
Project Superintendent
Since 2014
From the time Kevin joined us, he quickly became who we depended on for whatever the work demanded. He has been the guy we look to for demanding tasks and faithful execution on the job site. He has grown into a reliable superintendent, taking on the responsibilities of leading all the aspects of a project.
Kevin and his wife Paige have two young daughters and are active in their local church. When time allows, Kevin enjoys waterfowl and deer hunting.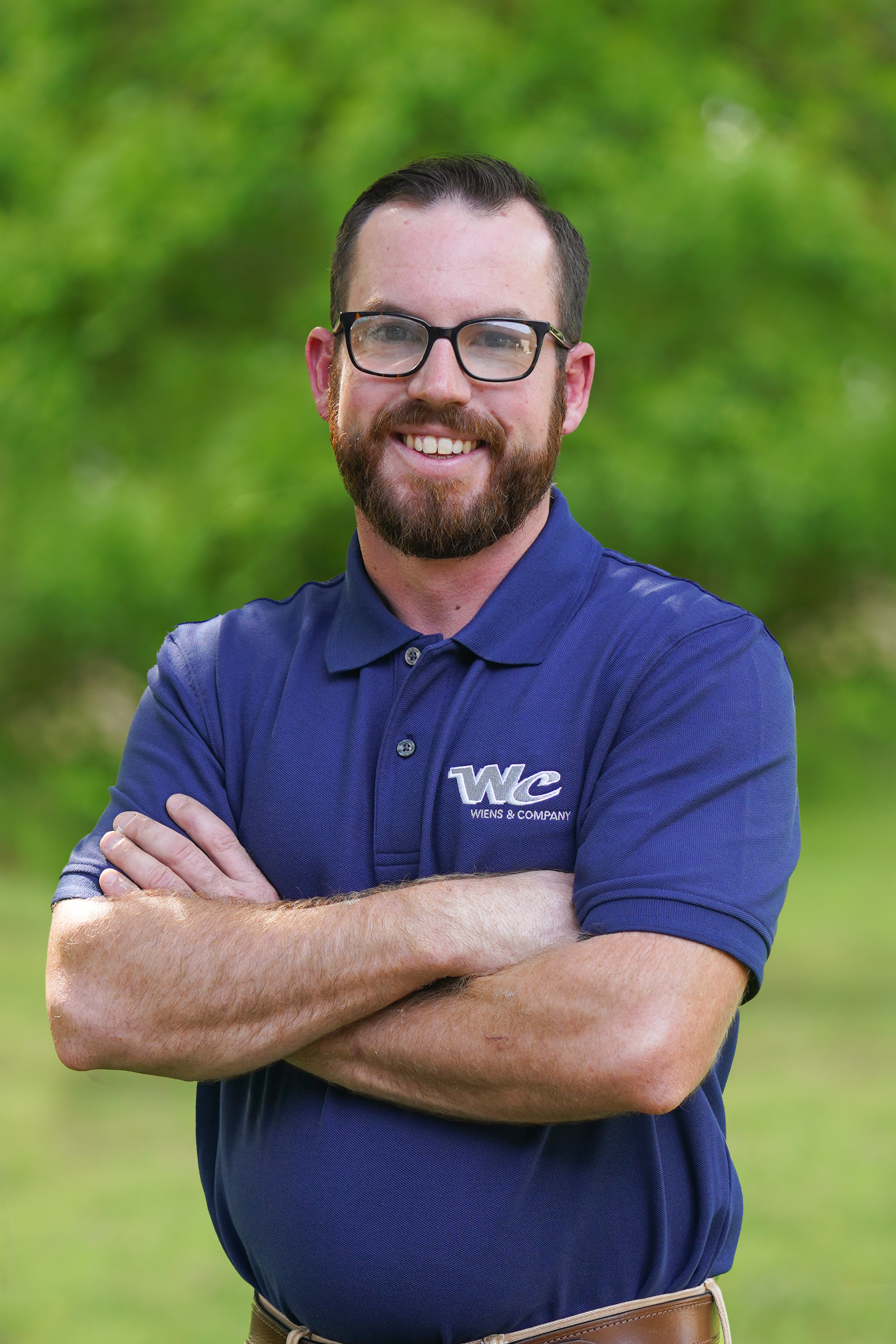 Justin Krehbiel
Project Superintendent
Since 2021
Justin grew up on the farm, working with his dad & brothers working cattle and raising cash crops. With that background he has a built-in grasp of the versatility and adaptability that is required of a job-site leader.  Although he only joined us in 2021, Justin has shown the maturity, grit, determination, drive, and humility that we look for in our leadership.
In every situation Justin has excelled and risen naturally as a leader.  His dedication, conscientiousness, and commitment to excellence make him a valuable asset, worthy of the responsibility of superintending the project.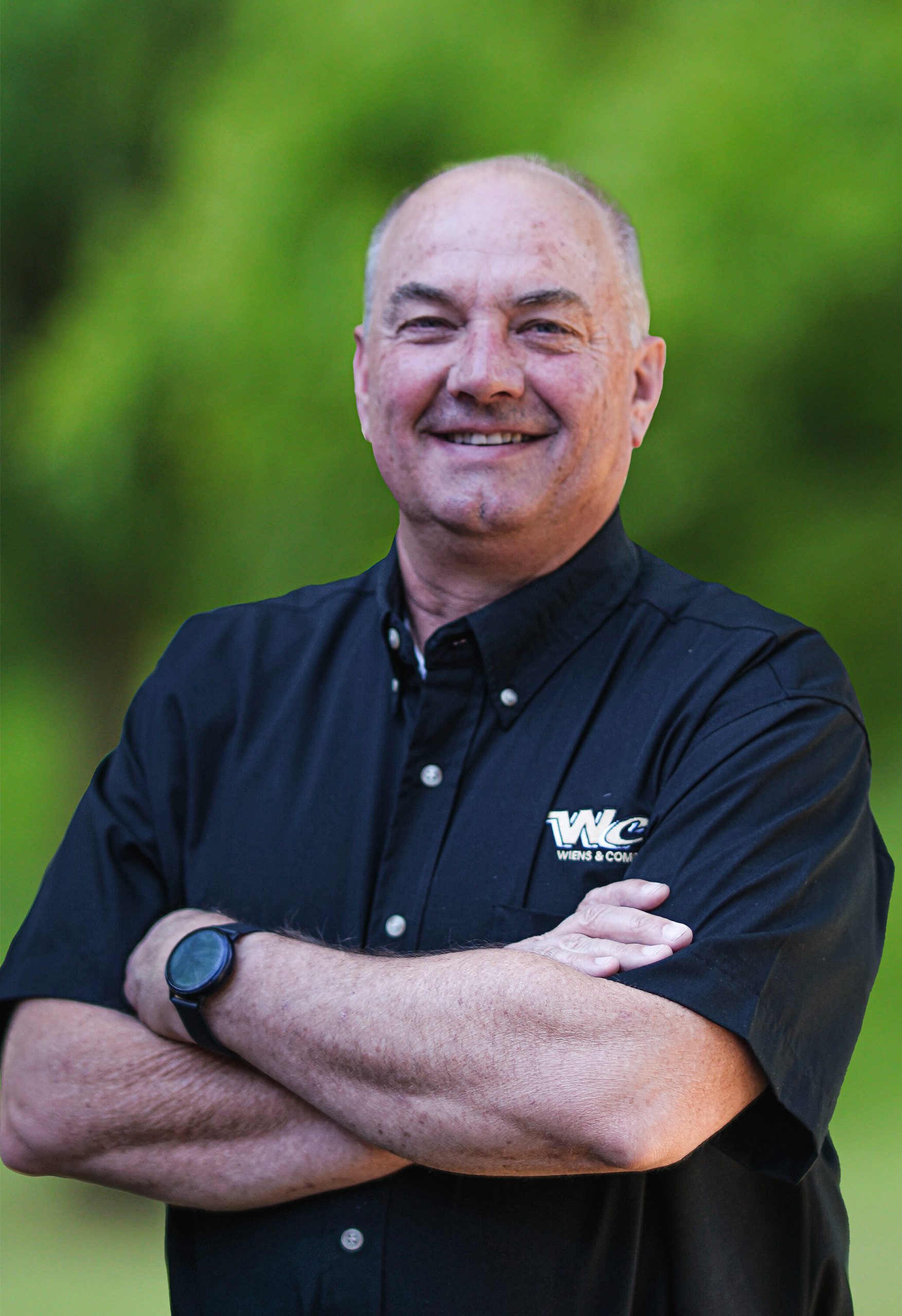 Clark Wedel
Business Development
Since 2022
Clark enjoys working with school districts and supporting superintendents as they navigate potential school bond projects. Retired from education after 35 years, with the most recent position as superintendent at USD 312 Haven Schools, Clark knows firsthand the impact new facilities can have on a school and greater community.  It's why he made the leap to Wiens and Company.
Clark and his wife Marilyn have 3 grown children and are proud of their 4 grandsons, who keep them very busy.